Start Drinking Pure, Fresh Water Without The Germs!
With
The UVBrite Go Bottle, You Will Always Have Safe Water At The Touch Of A
Button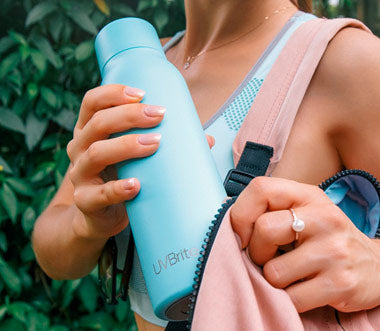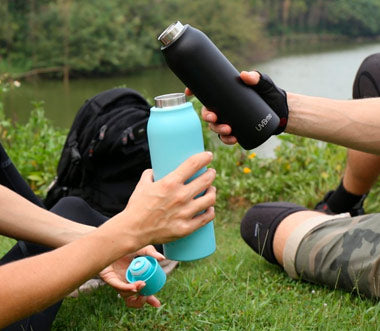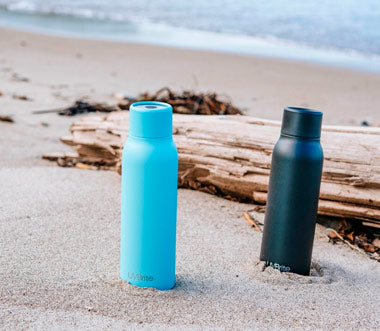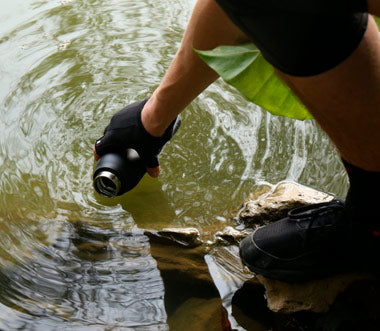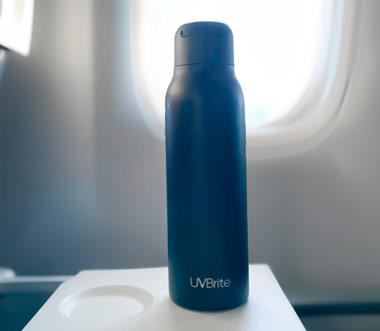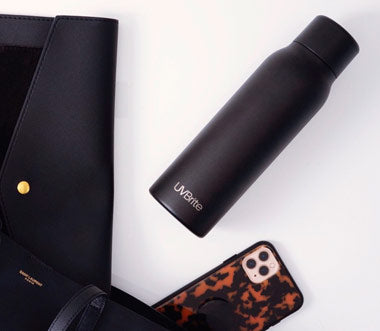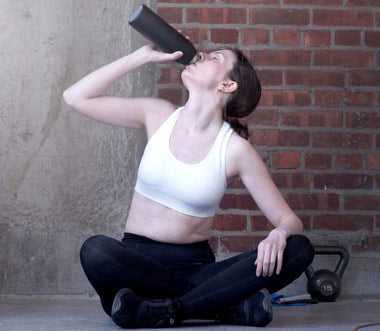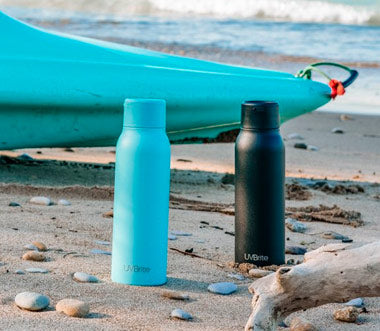 The UVBrite bottles use UV-C LED light to effectively kill most pathogens such as bacteria, viruses, fungi and protozoa from any source of clear water.
By emitting deep UV-C light for 180 seconds, the UVBrite bottle eliminates up to 99.99% of harmful germs in your water, keeping your water fresh and your bottle clean – something traditional filters simply can't do.
In a nutshell, UVBrite gives you peace of mind at the press of a button!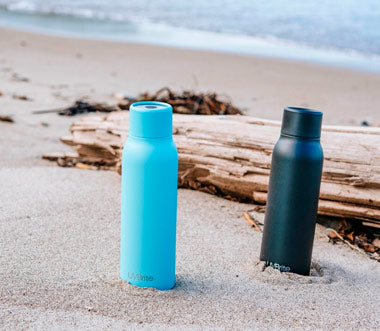 From The Experts
UV-C radiation actually destroys the genetic structure
of microorganisms and inhibits its ability to reproduce and ultimately causing
its death. UV radiation ranges from 200 nm to 400 nm. The radiation from 200 nm
– 285 nm is called as UV-C radiation and it is germicidal.
K.M. Johnson et al.
Ultraviolet Radiation and its Germicidal
Effect in Drinking Water Purification
(ISSN: 2075-6240)
The Only Water Bottle That Eliminates Stink
Bottles that are not cleaned frequently become cesspools for bacteria, mold, and other microbes. Sometimes, a dirty bottle can have more bacteria than your toothbrush, or a dog's water bowl!
UVBrite bottle's deep UV-C LED technology not only purifies water by reducing bacteria by up to 99.99% in a single cycle, but it also prevents the bottle from getting stinky with mold buildup.
Not only will your water be safe to drink, but it will be fresh too!
from!
Be Sure Your Water Is Safe With The UVBrite Bottles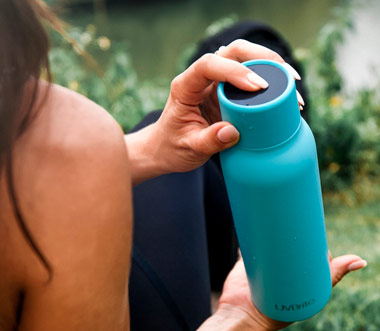 Power To Last
With its UL-1642 approved lithium-ion battery that lasts up to 60-cycles from a single charge, you never have to worry about being out of charge when on the go. A single charge can purify almost 8.5 gallons of water!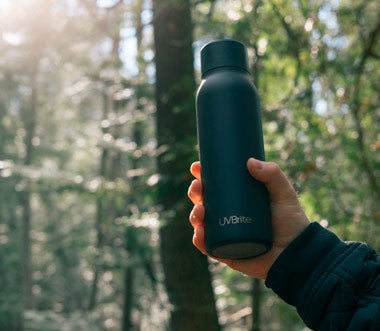 One UVBrite Saves 220,000 Plastic Bottles
A single UVBrite bottle can purify over 29,000 gallons of water in its lifetime. This reduces over 6.3 tons of plastic from entering landfills or our oceans from disposable water bottles.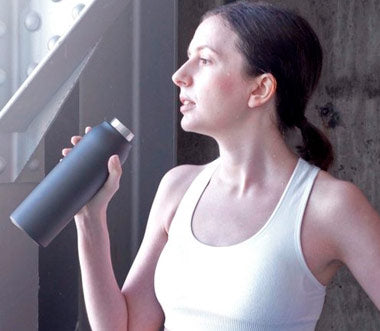 Hot or Cold? UVBrite Has You Covered
With insulated double-walled 304 stainless-steel, the UVBrite bottle will keep your water at the optimum temperature.
Over 200,000 Bottles Sold
UVBrite Is Simple to Use
Simply Press The Button To Enjoy Pure, Safe Water In Seconds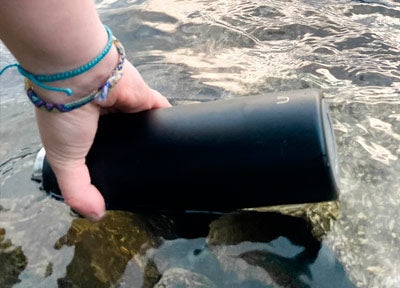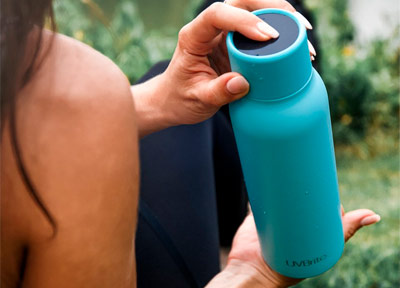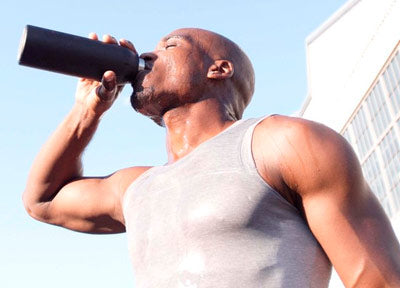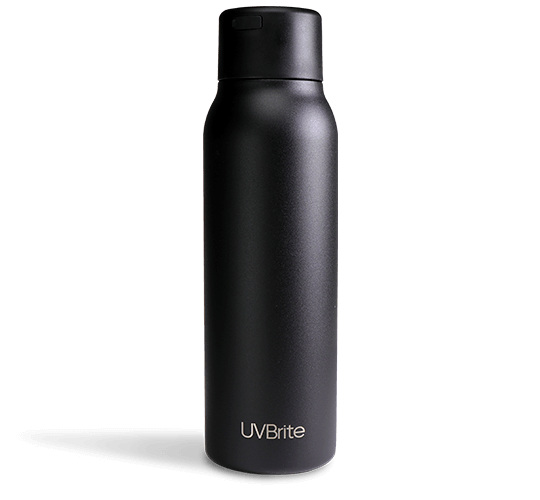 KEY FEATURES
The Best Water Bottle Ever Made. Period.

The Perfect Size - Holds 18.6oz (550ml) of water and easily fits into most cup holders.

Fast-Acting - Purifies most water in just 180 seconds.

One-Time Purchase - No need for batteries or filters.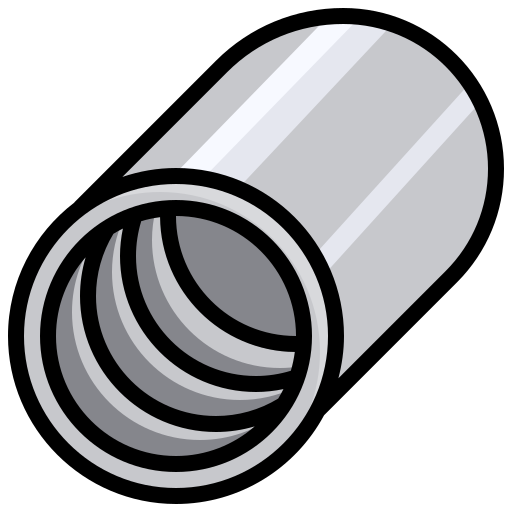 304 Stainless Steel - BPA-free FDA-approved high-quality materials
Your Satisfaction Is Our Priority
Try UVBrite risk-free and if you don't love it, we'll fix it.

60-DAY MONEY BACK GUARANTEE
If for any reason you're not 100% satisfied with your UVBrite, you can easily return it, hassle-free!

DESIGNED IN THE US
UVBrite is designed and based in America.

FREE, FAST SHIPPING IN THE USA
We also provide fast shipping to over 30 countries. Free shipping on qualifying offers only.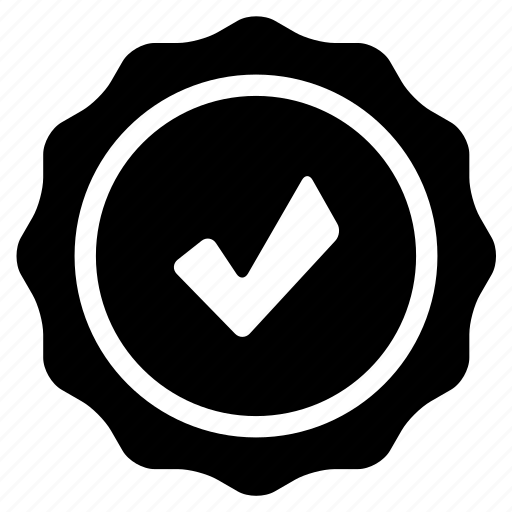 QUALITY PROMISE
We control every step of the process to ensure a safe and high-quality product.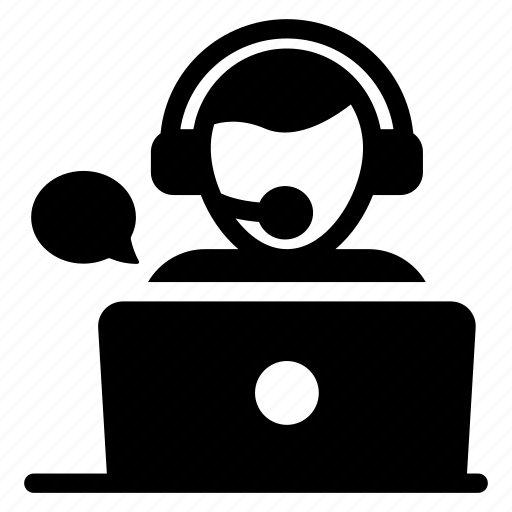 WORLD CLASS CUSTOMER SUPPORT
They're real humans, they're quick, and they actually like talking to you.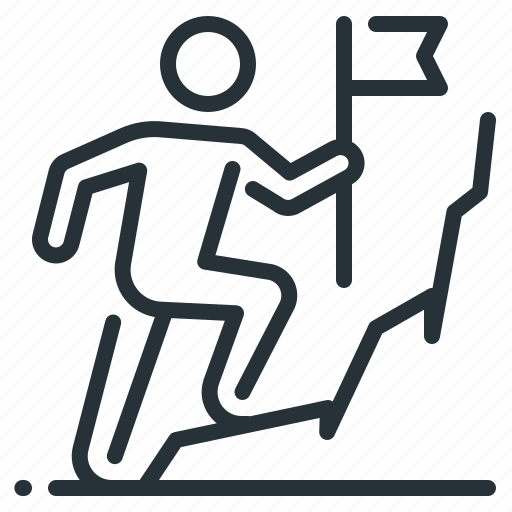 MISSION DRIVEN
Our mission is to help millions of people enjoy pure drinking water while avoiding plastic waste.

Get UVBrite Today!
Makes A Great Gift - Get One For Friends & Family
A:
UV-C purification technology works by
destroying the DNA and RNA of microbes which renders them completely inactive.
Detailed: UV-C disinfection works by
damaging the DNA (deoxyribonucleic acid) and RNA (ribonucleic acid) of microbes. When DNA and RNA absorb UV-C light, damage results from the formation of dimers (covalent bonds between the same nucleic acids). Dimers cause faults in the transcription of information from DNA to RNA, which in turn results in disruption of microorganism replication. A microorganism that cannot replicate
cannot infect a host, thus leaving making the water safe to drink.
A:
Looking directly at UV-C light can cause damage to your eyes. It is because of this we have put in a safety lock that automatically turns off the purification system when the lid is opened during operation.
However, we have also designed the system in a way that will prevent the LEDs from lighting up in a pattern that reflects normal operation if there is an issue with the UV-C LED. So, rest assured, if you drink water after the bottle shows a complete cycle having been completed, then your water is safe to drink!
A:
UVBrite bottles are produced in an EPA registered factory and have been extensively tested extensively to comply with all applicable standards. Our bottles have been tested against the following organisms and found to kill up to 99.99% of microbes:
– Escherichia coli
– Staphylococcus aureus
– Escherichia virus MS2
– Influenza A H3N2
– Human Adenovirus 5
A:
Definitely not! We use UV-C LED technology in all our products, which is safe, power efficient and can last significantly longer than traditional mercury lamps.
A:
The LEDs that we use in our products have been rated to last at least 10,000 hours. This means that if running a standard 180-second cycle, the LED can last up to 200,000 cycles, or purify over 29,00 gallons of water!
A:
Yes, UVBrite bottles are 100% safe to use. Like microwave ovens, the UV-C light only works when the system is switched on. When the system is off, the water is completely safe to drink.
A:
One purification cycle can purify around 18.6 fl. oz. (550 ml) of water.
A:
A single charge can be used for up to 6 purification cycles. This equates to almost 9 gallons of water!
A:
Our bottles can help purify any water that is clear. The UV-C purification system does not work with murky water as the UV-C light cannot penetrate it fully to eliminate microbes. You can use it to purify tap water, water from unknown water fountains, hose water, and even water from streams as long as it is clear.
A:
Most orders ship within 24-hours, and over 99% of all shipments within continental US are delivered within 3-5 days. Orders to other areas can take anywhere from 1-4 weeks.
A:
As much as we know you will love your
UVBrite bottle, if you do change your mind, you have 60-days to return the
product for a refund. Our bottles also come with a 1-year warranty for any
unforeseen issues that might arise.